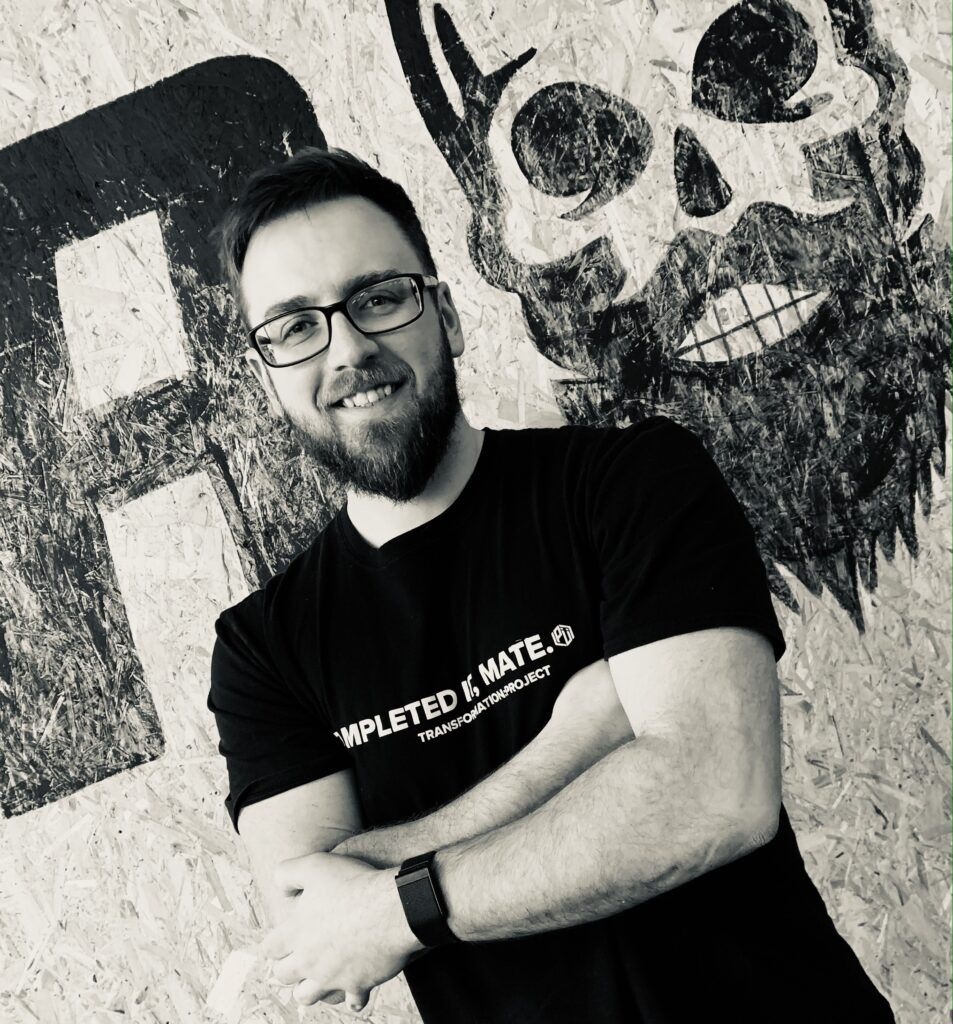 Hi Everyone,
I'm Joe and I'm the Head Coach here at Pro:U!
I'm a CrossFit Level 2 Certified Coach, Olympic Weightlifting Level 1 and Qualified Level 2 Gym Instructor & Level 3 Personal Trainer. I've had the privilege of coaching Crossfit for the last 6 years at several CrossFit Gyms, along with running my own personal training business.
The experience gained has allowed me to help clients of different ages, shapes, sizes and walks of life achieve a better quality of life through improving their fitness, movement and strength.
With a history of trail running and poor levels of Sunday league football, I first started CrossFit in 2012 after a friend invited me along to try it. Despite my cardio background I fell in love with the weightlifting and variation of the programming instantly. From then on I was completely hooked! Fast forward several years and the love of the different elements and mechanics of the movements lead me to becoming a Coach.
In my personal opinion CrossFit is by far the best way for anyone to gain an overall level of fitness. Using functional movements performed at high intensity it can prepare you for whatever life may throw at you.
I'm all about getting people to move and feel better!
Come to Pro:U, work out with friends, fist bump and leave with a smile. 
Between myself and Rhys we've got you covered!!
Looking forward to seeing you in a session soon!
Joe
Hello Athletes,
My name is Rhys Wiley and I am one of the coaches here at CrossFit PRO:U.
I am a CFL1 Certified Coach, Strength and Conditioning fundamentals qualified and also an Optimum Nutrition Coach. I have been coaching CrossFit for around a year now and love every minute of it.
I also run my own online programming/coaching business alongside my full time work here at Project:U. This helps athletes further develop the skills they struggle with or want to perfect, so they can perform better during classes or for when they step out onto the competition floor.
I started CrossFit around 2014 after watching highlights of the CrossFit games on YouTube and immediately needed to try it!! I was playing high level rugby at the time and thought I was easily fit enough to do it… and was I wrong. I was very humbled after my first session and by the hard work people had put in to just be labelled "decent" at CrossFit.
I knew from my first few months of training in CrossFit I wanted to coach as it was my new favourite thing and still is! I personally believe it is the best form of fitness, whether you wish to train at a competitive level or just for all round health.
I will be your man for any competitive training you require or if you are planning to enter your first comp etc.
WELCOME TO PRO:U
BIG LOVE,
COACH WILEY